Work with your team to secure and protect valuables and collectibles
To properly secure physical valuables and collectibles, you'll want a multi-layered strategy created with a team of professionals. This team may include your financial advisor, experts who specialize in your particular types of items (e.g., art appraiser), your insurance advisor, professionals with expertise in home security and safes, and other professionals.
The most important thing is to communicate with your team – preferably before you acquire a valuable or collectible – just as you would consult with them before large purchases such as a new property. Proactive communication enables your advisors to help you protect your investment.
Once you have acquired an item, whether it's a piece of artwork, jewelry or an antique vase, your team can advise you of the steps to secure and protect your valuable asset. Typically, this begins with an up-to-date appraisal (i.e., within the past two years) for any item worth more than $100,000. After that, you'll want to update the appraisal every three to five years. You'll also discuss with your team of professionals where and how the item is stored, who has access to it, various levels of security and protection, whether you take it with you when you travel (and if so, what type of security you have), and other considerations.
Alarm systems and other on-premises security
Whatever you're protecting, the first level of physical security is your premises. When an insurance company looks at insuring an item, it will consider, among other things:
Burglar alarm systems, including whether the system is centrally monitored, has cameras, saves recordings to the cloud, uses battery power and cellular signal backup, or has direct access to law enforcement or security personnel
Water shutoff valves or sensors and whether they are tied into the alarm system
The locks on exterior doors and windows
Whether the community is gated and what type of security and access the gate offers
Whether a community has roving security
Outer door access in condominium buildings.
Condominium entrance/exit security personnel or lobby attendants
Condominium key fob systems
Condominium elevators that require a key to access the floor
Who has access to the valuables on a regular basis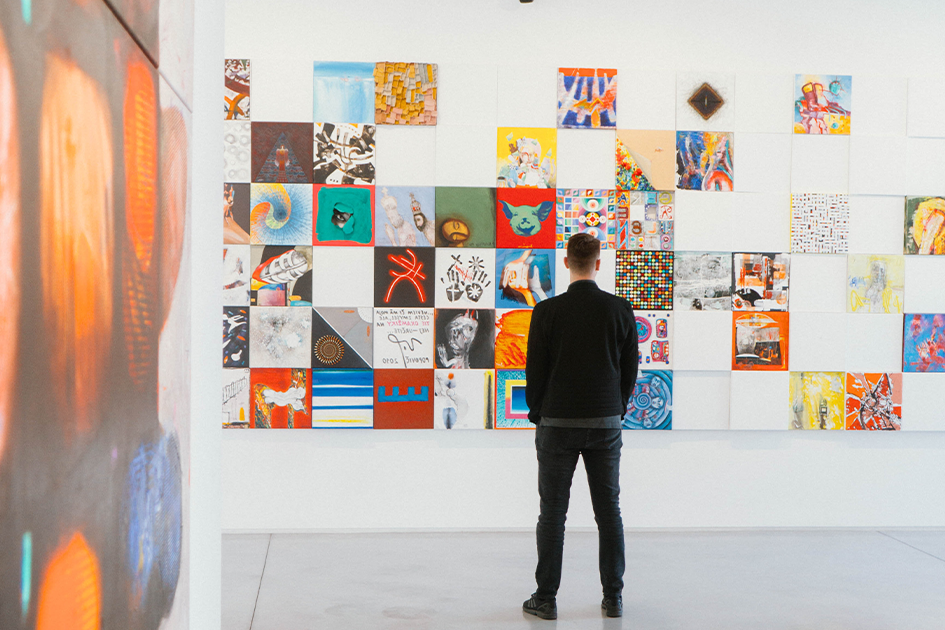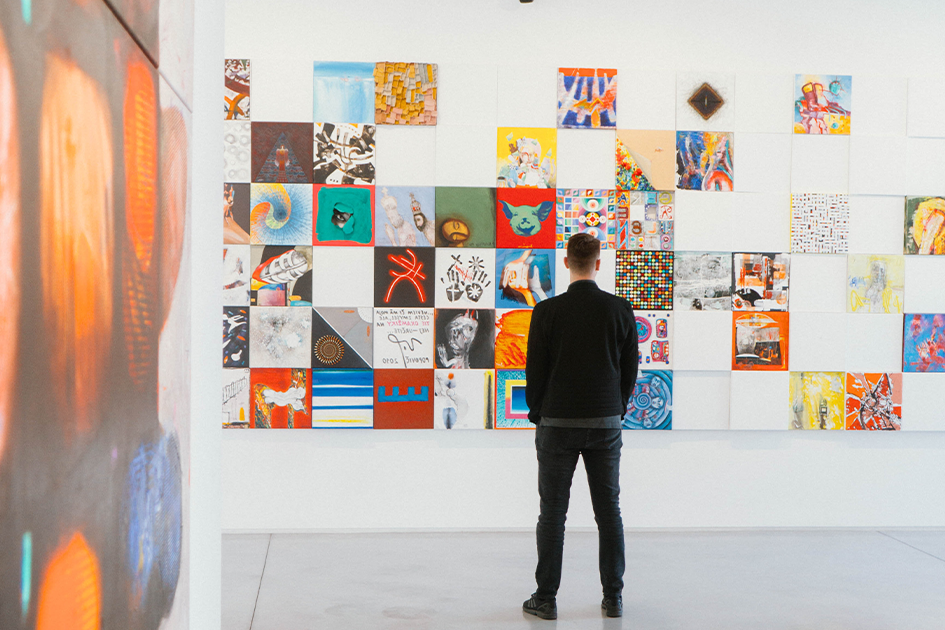 Once you have acquired an item, whether it's a piece of artwork, jewelry or an antique vase, your team can advise you of the steps to secure and protect your valuable asset.
Displaying art and collectibles securely
If you're looking to display valuable art pieces or other collectibles within your home, glass cases with sensors connected to alarms could be important. You'll also want to do your best to protect them from water damage by choosing the locations least vulnerable to leaks or flooding.
Understanding home safes
For items that you do not plan to display, in addition to on-premises security, you'll want an appropriate safe and lock to protect those assets. Your professionals may recommend multiple safes for different purposes or locations, or so some valuables can be accessed by staff.
The safe and the lock are two separate pieces of equipment. A professional can help you choose the ones that are right for your home, your valuables and your circumstances.
A key factor in choosing a safe is its rating – the measurement of how long it should take an expert with the right tools to penetrate it and/or how long it should last in a fire. Your insurance company may require that you install a safe with a particular rating.
You'll want a safe rated to withstand both burglary and fire, which usually means an Underwriters Laboratories (UL) Residential Security Container rating. Some high-quality, foreign-made safes may be rated by other agencies, such as Korea Industrial Standards (KIS), JIS out of Japan or Intertek-ETL.
For protection against burglary, the highest-rated safes are those labeled TRTL-30-X6. That means the safe is tool resistant (TL) and torch resistant (TR) for 30 minutes on all six sides (X6).
Fire ratings will indicate how many hours a safe will protect the contents and at what temperature. Class 350 protects paper products, Class 150 protects magnetic tapes and film, and Class 125 protects flexible floppy disks. So, for instance, a UL Class 350 2-hour will maintain an internal temperature below 350 degrees Fahrenheit (therefore preventing paper from burning) for at least two hours when exposed to external temperatures of over 1700 degrees Fahrenheit. A typical house fire burns at 1200 degrees Fahrenheit.
Besides burglary and fire protection, gun owners may look for specialized safes designed for storing weapons.
Understanding safe locks
Stronger locks will have heavier bolts and independent relocking triggers, so that when someone attempts to drill through a lock, a pane of glass breaks and triggers a relock. Some safes or locks will have multiple relocking triggers.
For most locks, an electronic access keypad is the best choice. "They've just gotten so good and so reliable," says John Behm, owner of Boca Raton-based Thanks a Lock. "It's so much easier and it's backlit for dark spaces." Secure biometric features are also available on higher-end locks.
Protecting valuables from water
The single-largest cause of loss to collectibles, other than catastrophes, is water damage, such as burst pipes or water leaks. "Water damage ruins the item permanently, whereas theft may be recoverable," says Scott Medley, managing principal at EPIC Insurance Brokers & Consultants, based in Boca Raton.
While most high-quality safes will withstand a hurricane's winds, there is no such thing as a waterproof safe, says Behm. "To make sure something stays dry, put it in a double Ziplock-type bag," he suggests, then you can place that bag inside your safe. Family photos, trading cards and similar items may be better-preserved by an archival-quality waterproof container that fits inside your safe.
Properly installing home safes
Even the best-rated safe must be properly installed to keep your items secure.
Wall safes aren't typically fire-rated and may not be secure unless the wall has been specially constructed for that purpose. Usually, the ideal installation is to bolt a safe into a home's concrete slab. Although bolting a safe to the floor is generally not possible in a condominium, the additional on-premises security that condominiums offer, such as gated entrances and security guards patrolling the property, helps to offset this.
Any safe should be in a discreet location and, if possible, the alarm system should be connected to it with a sensor on the door or within the safe, Medley says. He adds that an insurance company may want a system that logs when the safe door is opened.
Helping to protect your valuables
Despite the best laid plans, jewelry can fall off and get lost while traveling, safety precautions can fail, and collectibles can be damaged. It's important to plan ahead to mitigate risks.
Your valuables and collectibles are part of your estate, and protecting them should be part of your asset management strategy. Kaufman Rossin's Family Office Services team can help you evaluate how you're protecting these assets and consider whether any changes are needed. Contact me or another of our professionals to learn more.
---
Todd Kesterson, CPA, is a Family Office Services Principal at Kaufman Rossin, one of the Top 100 CPA and advisory firms in the U.S.