Risk Intelligence Suite by Kaufman Rossin
The right tools turn risk management into actionable risk intelligence.
Leverage our professional statisticians, engineers and BSA experts to power the insights you need.
For decades, Kaufman Rossin's risk advisory team has helped financial institutions utilize risk intelligence. We've helped hundreds of clients all over the world assess and mitigate risk.
We've helped them develop and implement compliance programs, and trained and mentored them on investigations, reporting and more.
Serving those clients, we developed expert procedures; to enhance our service we built processes and automated tools to apply those practices, in compliance with BSA/AML and OFAC regulations.
Now your team can assess and visualize your institution's unique risks, benchmark against peers, screen against sanction lists, and even track and respond to regulatory orders.
We call these tools RISK: Risk Intelligence Suite by Kaufman Rossin.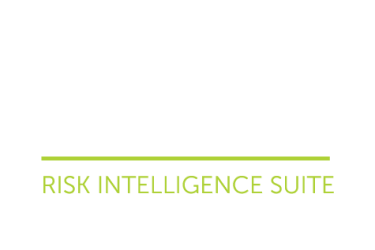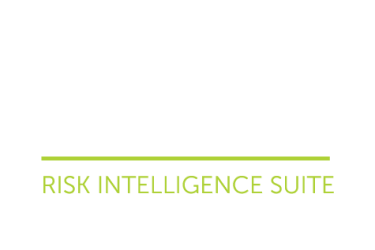 The latest technology makes our work – and now yours – more measurable, manageable and effective.
Cloud Deployment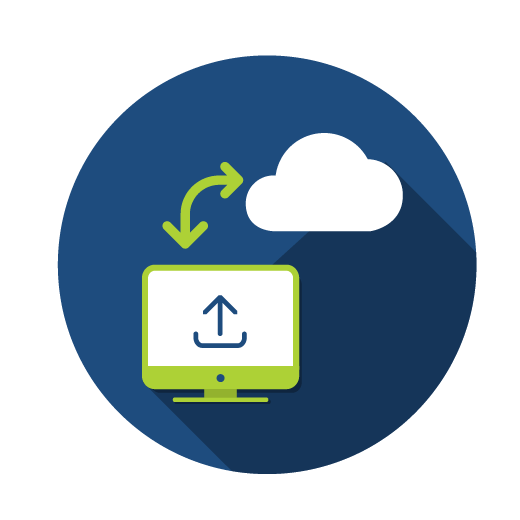 Software-as-a-Service (SaaS): Our web applications use securely configured, or hardened, CIS servers on Microsoft Azure cold infrastructure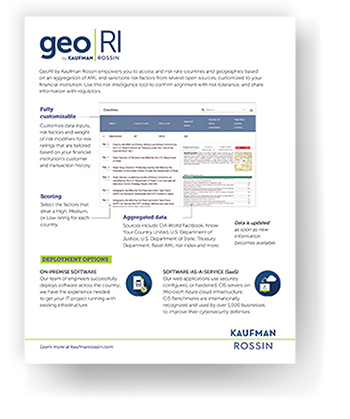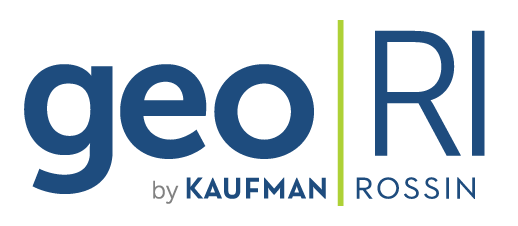 Assess and risk rate geographies based on an aggregation of AML and sanctions factors
Confirm alignment with risk tolerance
Share data with regulators
Learn More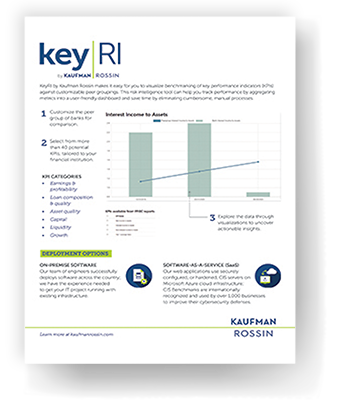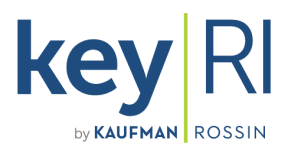 Visualize benchmarking of KPIs against customizable peer groupings
Aggregate metrics into a user-friendly dashboard
Eliminate manual processes
Learn More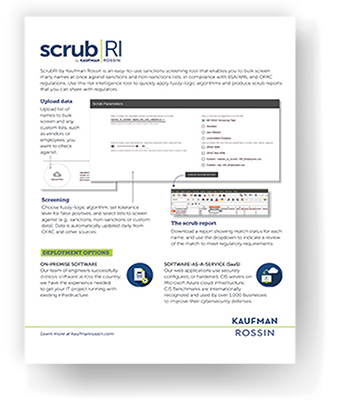 Bulk screen many names at once against sanctions and non-sanctions lists
Quickly apply fuzzy-logic algorithms
Product scrub reports for regulators
Learn More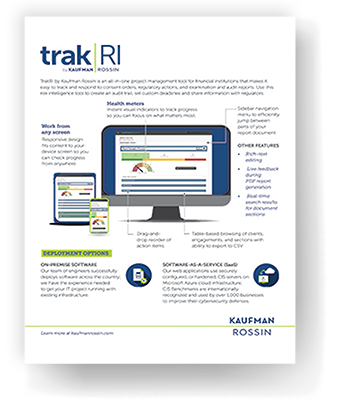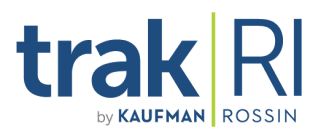 All-in-one project management tool to track and respond to consent orders, regulatory actions and audit reports
Create an audit trail
Set deadlines and share details with regulators
Learn More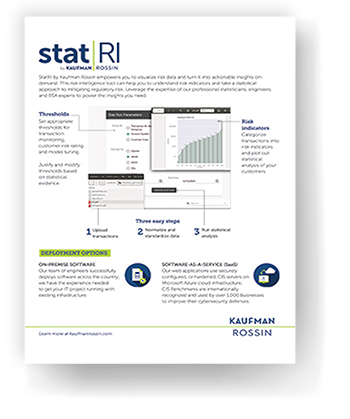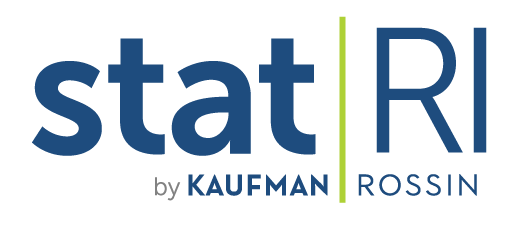 Visualize risk data and turn it into actionable insights on demand
Understand risk indicators
Take a statistical approach to mitigating regulatory risk
Learn More