Kaufman Rossin wins Best of Accounting Award for Client Service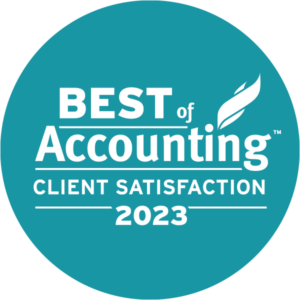 Kaufman Rossin, the largest independent CPA and advisory firm in Florida and one of the top 100 firms in the U.S., announced it has won the 2023 Best of Accounting ™ award for providing superior client service.
ClearlyRated's Best of Accounting award recognizes accounting firms that have demonstrated exceptional service quality based exclusively on ratings provided by their clients. The award program provides statistically valid and objective service quality benchmarks for the accounting industry, revealing which firms deliver the highest quality service to their clients.
Kaufman Rossin received satisfaction scores of 9 or 10 out of 10 from 83.6% of clients, significantly higher than the industry's average of 50% in 2022. The firm also received a Net Promoter® Score (NPS) of 77%, significantly higher than the industry's average of 39% in 2022.
"This recognition speaks to the passion and expertise of our employees who consistently go above and beyond to exceed our clients' expectations," said CEO Blain Heckaman, CPA.
---
Blain Heckaman, CPA, is a Chief Executive Officer at Kaufman Rossin, one of the Top 100 CPA and advisory firms in the U.S.