60 years of Joy: Founding the Firm 
Sixty years ago, two friends took a big step.
My good friend and fraternity brother Jay Rossin and I graduated from the University of Florida with strong evidence we were destined for entrepreneurship: we had built a much-appreciated (though short-lived) business providing sandwiches for hungry students. In the process, we learned a considerable amount about the hazards of insufficient staffing, long hours, and regulatory pressures.

We studied for the CPA exam together, and we were both gainfully employed in the profession. He was working in public accounting, and I had left public to work for a client in Georgia who was in real estate and tobacco. They paid more, but it was a little bit…slippery. We were both learning a lot about how not to run a business. And for various reasons (including a bounced check – just a mistake, I swear) my mother was pressuring me to return to Miami.
So I said "Let's go into business," and Jay, a bit more deliberate in his actions than I, said "let me think about it." He had a job, and a private book of business on the side that was worth more than mine. But still he agreed, and we took the first steps toward building a place where we could make a living and enjoy coming to work.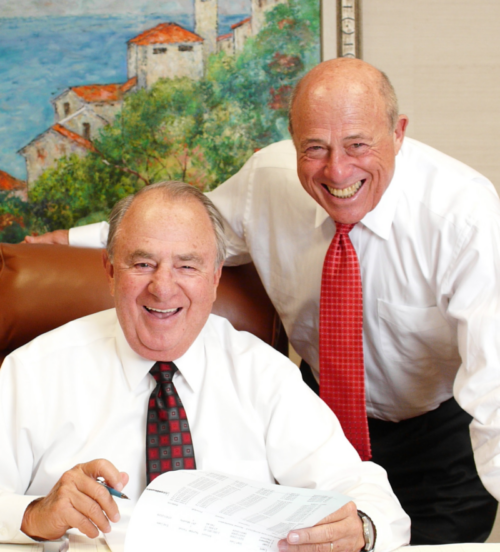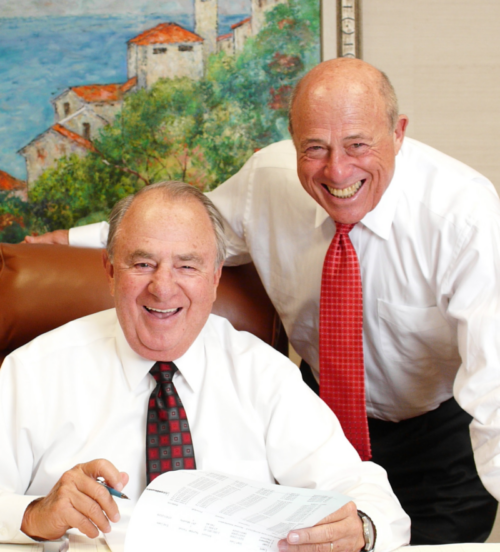 There was no way we could have anticipated the great journey we were beginning.
Jay H. Rossin and James R. Kaufman, founders of Kaufman Rossin
From the start, it was exciting. Our first client, though now retired, is still a client today. You couldn't advertise in the accounting profession in those days, so it was really a relationship business. Jay used the skills that he had demonstrated when recruiting Pi Lam pledges to get to know the shopkeepers on Flagler Street in Downtown Miami and pass out business cards. I connected with attorneys and others in the community, and we built our firm, from one client to the next. One client, one opportunity at a time, we grew slowly for the first five to seven years.
We started to build staff in the late 60s and early 70s, and that was really terrific. Many of those who joined us were straight out of college. Our first office was on Biscayne Boulevard, and then we moved to 150 2nd Avenue in 1965. It was a bigger location, with more room to grow.
And then we moved to the Office in the Grove in 1974, where we really took off! The brand-new building was an iconic, mid-century design by Kenneth Treister (the man who designed the Mayfair Shops) and for us it became a perfect place to foster our Joy at Work culture. We added employees, we added clients, we hosted unforgettable parties. People who joined us in the 70s and 80s have spent their whole professional careers with the firm, helping us learn new disciplines and develop practices as clients' needs evolved. We grew from 4,000 square feet to nearly the whole building over the years and added offices in Broward and Palm Beach to serve clients and spread our culture there. It was a great time to be in business in South Florida.
Now sixty years into this journey, more than 500 CPAs and advisors continue leading Kaufman Rossin into the future. Under the guidance of my successor, CEO Blain Heckaman, the firm is in another brand-new building in Coconut Grove, plus our offices in Ft. Lauderdale, Boca Raton, and other locations in the U.S. and around the world. The firm continues to deliver joy to clients – and we appreciate how much joy they have brought to us for six amazing decades.
James R. Kaufman is founding principal and principal emeritus for Kaufman Rossin, one of the top 100 CPA and advisory firms in the U.S.
---
James Kaufman, CPA, is a Principal Emeritus at Kaufman Rossin, one of the Top 100 CPA and advisory firms in the U.S.